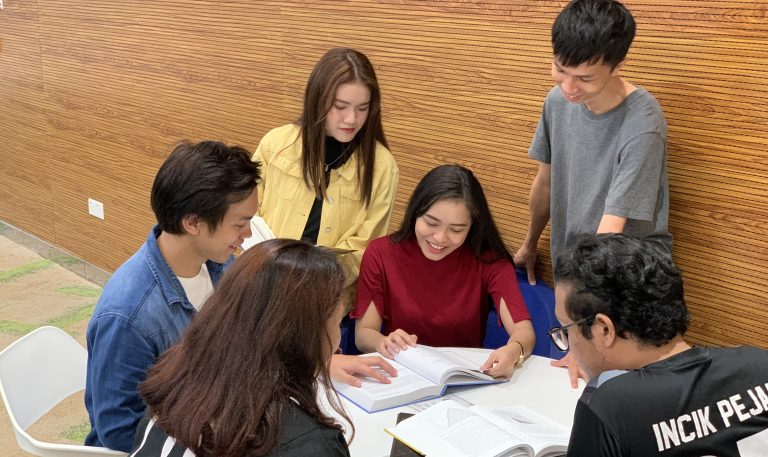 Bachelor of Food Technology (Hons) is a 4 year programme that has received Full Accreditation by Malaysian Qualification Agency (MQA/FA4985). The curriculum has been designed to encompass various essential aspects in food technology field that may be translated to these core subjects usch as Food Chemistry, Food Microbiology, Food Processing and Preservation, Food Engineering, Food Packaging, Food Products Development, Food Sensory, Food Safety, nutrition, quality, Food Standard and Legislation as well as Halal Food.  
The programme also emphasizes on the laboratory skills where students will be able to utilize well-equipped and advanced laboratories such as Food Microbiology labs, Food Analysis labs, Food Sensory labs, Food Packaging lab and Food Processing labs. Furthermore, the students of this programme will be trained in the industry during their last semester in order to enhance the understanding between theories and practices applied in the food industry. 
This programme prepares students for work in a broad range of roles in the food industry, especially the food industry at Tanjung Manis Halal Hub (SCORE) Sarawak which have become the largest Halal Hub in the country according to the state government. As such, the demand for food scientists and technologist would be strikingly high as they are the workforce that spearhead the development of the food industries of the nation. Due to high consumer demands for safef, high quality and innovative food products, graduates in Food Technology programme have great potentials for the technical or executive positions in the food based and nutraceuticals industries either in the government, semi-government or the private sectors, as well as in teaching and research. 
UCTS is committed to assisting graduates to improve their marketability by equipping them with inter- and transdisciplinary competencies that enable them effectively perform in the workplace. To date, all Food Technology graduates have successfully secured employment within 6 months after finishing their studies. 
Food Technology programme is deeply embedded in the industries which promote its establishment and well-being. It mobilizes its assets of knowledge, technology, facilities, skills and services so that they can better contribute to the advancement of industry, skills and services so that they can better contribute to the advancement of industry, public sectors and society in the nation and region. Together with the initiatives of the Ministry of Education to foster linkages and transfer of expertise, Food Technology programme has established new partnerships with industry players such as KTS Sdn. Bhd., RH group , and Inkubator Teknologi Makanan MARA (INTEM). 
SEPTEMBER 2022/2023 SEMESTER