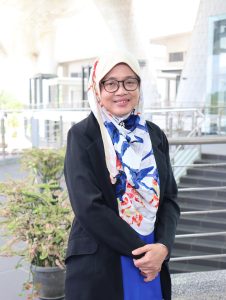 First and foremost, I would like to welcome you to our School of Engineering and Technology (SET) webpage. The School of Engineering and Technology was established on 1 April 2013. It is one of the pioneer schools established together with the establishment of UCTS. SET is also the biggest school within UTS. The school currently has both undergraduate and postgraduate programmes.
The undergraduate programmes offered are
* Bachelor of Civil Engineering (Hons)
* Bachelor of Mechanical Engineering (Hons)
* Bachelor of Electrical Engineering (Honours)
* Bachelor of Food Technology (Hons)
The school's four postgraduate programmes (By research) offered are as below:
*Master in Engineering
*PhD in Engineering
*Master of Science in Applied Sciences
* Doctor of Philosophy (PhD) in Applied Sciences
The campus infrastructure including the facilities for the school is rapidly taking place. Currently, the school has five buildings properly equipped with modern teaching and learning facilities. We welcome all visitors to visit our school and UTS in general.
The school welcomes linkage with the community and industry. This includes community activities, research collaboration and consultancy. Staffs of SET have wide variety of experiences in their own respective fields. Any collaboration is welcomed and please do not hesitate to contact any one of them.
UTS is set to cater for human capital for industries in Sarawak Corridor of Renewable Energy (SCORE). In addition, UTS is also set to offer opportunities in higher education, especially in the central region. The conducive learning environment with advanced facilities is set within UTS. UTS is also a Green Building Index (GBI) platinum rated which further enhance the learning environment. The teaching and learning in UTS also incorporate skills with technical knowledge.
I do hope you can go through our website. For those students choosing their courses, please do choose wisely. UTS programmes are catering for the available industries. Please do contact us if you're in need of any further information.
Thank you.
Assoc. Prof. Dr. Dayang Siti Hazimmah Binti Ali
Dean, School of Engineering and Technology